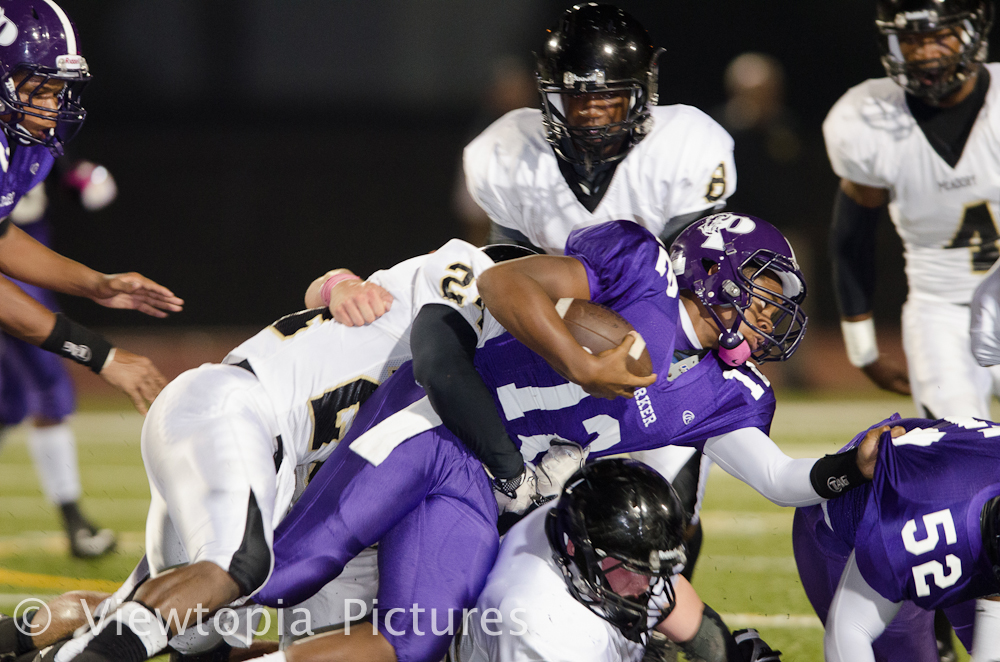 7 Tips For Better Night Sports Photos
October 27, 2012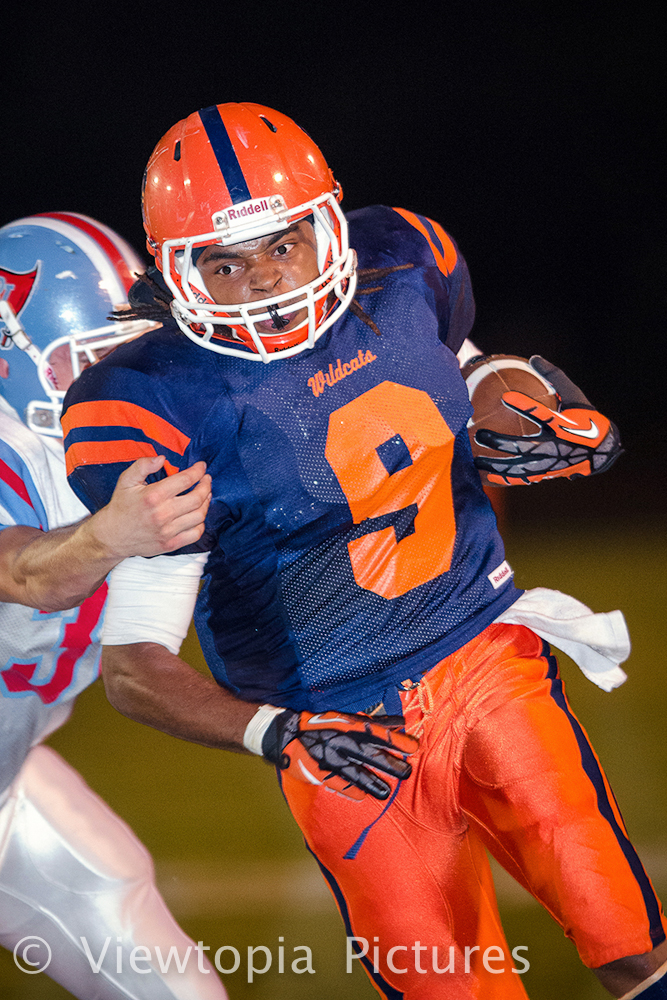 I regularly teach photojournalism classes where students propose to shoot night sporting events.  And I happen to shoot a fair amount of night sporting events as well.  Here are some tips to think about if you want to take your night sport shots to the next level:
1)   Go as a photographer, not as a spectator.  As fun as it sounds to shoot sports photography (and it is), your photography will suffer if you go as both a fan and a photographer.  Focus on the photography. Leave your kids, spouse, friends in the stands.
2)   Stay out of the stands.  As obvious as this might sound, you'd be surprised at the number of students who attempt to get good shots from the stands.  Get access to the field.  Before the game.  If you are shooting youth sports, this isn't usually a problem.  High school sports might be a different story.  Contact the school for questions about getting a field pass.
3)   Bring an external flash.  Plan to use it.  Load it with fresh batteries and bring backup batteries.  Set it on full power in TTL (automatic) mode. If you can, get it off camera with a flash bracket. Or take it off camera with a synch cord (my method) and clamp it to your monopod.  Taking flash off camera can help you avoid the dreaded "red-eye."
4)   Lenses: a 200 mm lens is the shortest focal length you should use. If you  have a 300 mm lens or longer, so much the better.  I shoot football with a 70-200 mm f2.8 autofocus lens and a 400 f2.8 auto focus lens on two different camera bodies.
5)   Set your camera manually.  Start with this setting: ISO 1600, Shutter speed 1/250 (or the fastest speed at which your camera will synch with flash) aperture f4, or even better f2.8.  My goal is to set my camera to deliberately underexpose the situation by 2 stops.  This makes your flash the main light source, but allows details from the background to show up in the frame as well.
6)   Use a monopod for longer lenses.  This helps you avoid fatigue and camera shake.  I have had my monopod for 20 years.  We've attended a LOT of sporting events together. Forget about tripods.  Students often wonder if they should use one.  Don't.
7)   To shoot the action, stay ahead of it.  Follow the ball.  Anticipate where it will be and train your lens accordingly. And keep practicing!